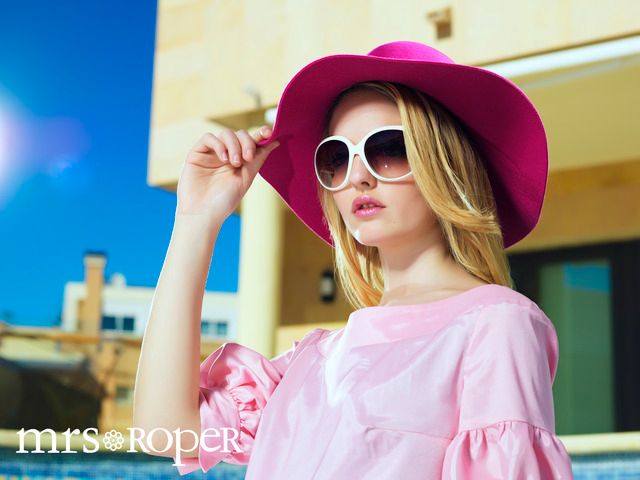 ES
Si nos has encontrado, si has conseguido llegar hasta aquí y además, te gusta todo lo que ves, es porque tú también eres una mrs.
¡¡¡¡Hip hip hurra!!!!
Todo esto empezó, en el otoño del año 2008, cuando pusimos toda la ilusión del mundo, para que este proyecto, que era nuestro sueño, se convirtiese en una realidad.
Siempre tuvimos claro, que mrs. roper se diferenciaría por crear prendas chic, alegres, divertidas, femeninas, cómodas y versátiles. Queremos que nuestras colecciones te ayuden a reír más alto, a querer saltar, volver a jugar, a hacer que te sientas libre y conseguir que así seas, un poquito más feliz.
Un valor añadido desde el principio, para nuestras colecciones, fue apostar por el buen hacer de los artesanos locales. Las prendas de mrs. roper son nuestros pequeños tesoros, sólo dejamos que las trabajen las mejores manos.
Intentamos que la mayoría de los proveedores con los que trabajamos, sean nacionales y utilizar todos los tejidos de los que nos abastecemos dándoles diferentes usos, hasta utilizar prácticamente el 100% de los mismos. Además, intentamos adaptar nuestra producción a tus pedidos.
Con todo esto lo que conseguimos es: menos perjuicios para el medio ambiente y más exclusividad para ti. No queremos ser una marca de una temporada, si no que queremos formar parte de tu armario durante mucho tiempo.
Mrs. roper es 'made in Spain', es moda española, algo de lo que nos sentimos muy orgullosos.
__________________________________________________________________________________________________________________________________________beamrs.wordpress.com/
EN
If you have managed to find us, to get this far and even more, if you like everything you see, that's because you are a mrs too.
Hip hip hooray!!!
Everything started in the fall of the 2008, when we put all our efforts and illusion together to make this project and dream a reality.
We always knew that mrs. roper will be well known for creating chic, happy, funny, femenine, comfy and versatile clothing. With every new collection our team want to help you to laugh louder, make you want to jump, play, dream, make you feel a little bit more free and bring you some happiness.
Our collections are made by local artisans, what creates a big difference in the quality of the clothes. Our designs are like little treasures only to be sewn by the best hands.
We try to work with local and national suppliers and also use 100% of the fabrics that we buy, and even more we try to adapt our production to your orders.
With all of this we achieve less damage to the enviroment and more exclusivity for you. We want to be part of your closet for long time, we are not a one season brand.
We are proud to say that mrs. roper is a 'Made in Spain' brand.